Family visits
A "Gavroche" booklet (in French) is available free of charge at the welcome desk to accompany the visits of children aged 8 and over.
Gavroche booklet (Pdf)
Gavroche booklet with answers (Pdf)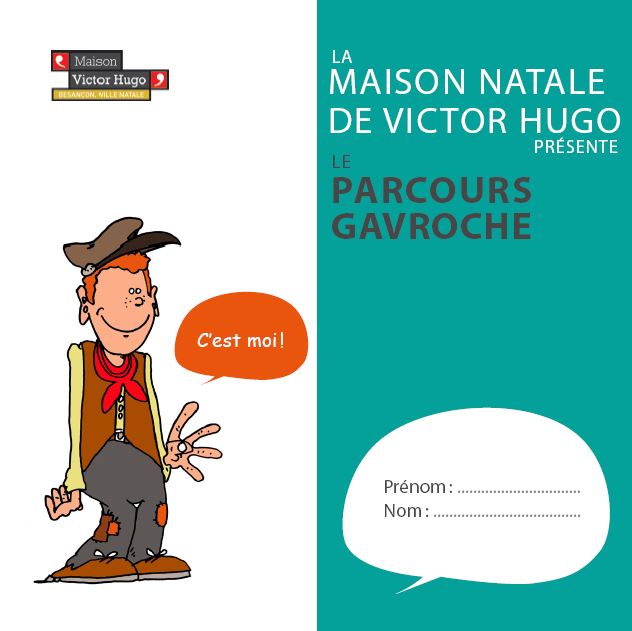 School visits
Maison Victor Hugo participates in the Besançon City Council Cultural Courses for the Society and Citizenship theme: "Journalists Gavroche and Cosette", in partnership with Les Restos du Cœur (French hot meals charity).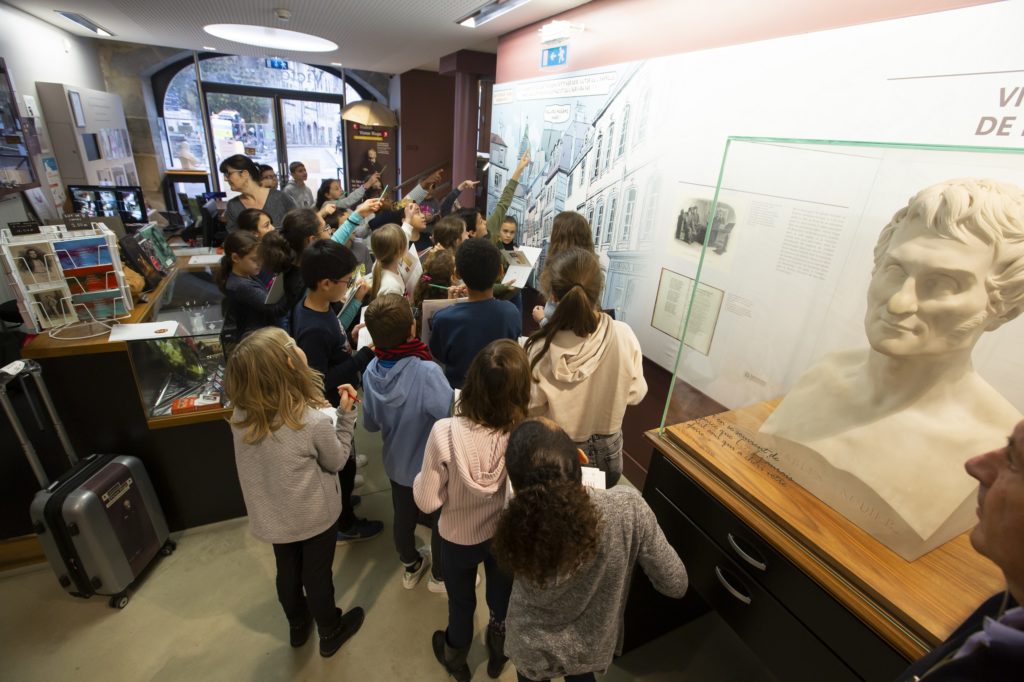 Educational kit: "Gavroches. Learn how to be 19th century street kids"
An educational kit (in French) is available to primary and secondary school teachers and after-school clubs to learn about Victor Hugo and children's rights in a fun and educational way. The kit can be used during a visit to Maison Victor Hugo or borrowed on request.
The home of revolts and a favourite hideout of crooks of all types, 19th century Paris is a place of great poverty. You are a bunch of street kids, little orphans and abandoned children, and your daily life is a struggle to survive. In this period, life isn't easy for the poorest children. They have to work hard, do not have enough to eat, and sleep where they can, often under bridges. Living on the streets is also fraught with danger, for example, being at the mercy of the gunfire from the barricades of June 1848 that rocks the French capital. But an influential man, writer and politician is interested in the plight of children. He alone can lift you out of poverty by defending your rights. Be the first to meet him. His name is Victor Hugo!
This educational kit was designed by Lynda Berlat – Sens Figuré, with the financial support of the Bourgogne-Franche-Comté Regional Department of Cultural Affairs (DRAC).
Information and bookings: +33 (0)3 81 41 53 65 or secretariat.maisonsdesecrivains@besancon.fr